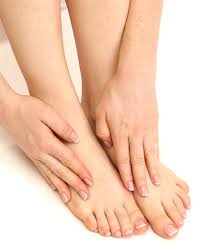 The wedding is a very special day in the life of a girl so the desire to make everything perfect makes the bride lose focus and care on her own self. In order to stand out and be the queen of the event it us important that the bride takes care of herself and her body. Here is a brief list of tips for the bride in order to maintain her body and look stunning on her big day.
Water and Food
As always the food one consumes affects the overall beauty of the person. Days before the wedding the bride must consume a lot of water and keep herself hydrated especially because she's stressed out and working too much. She must also increase the consumption of fruits and vegetables to keep herself healthy and fit. Fruits also make the skin look healthy and adds a glow. It is also important that she reduces the intake of foods containing sodium especially junk foods like chips because it helps in reducing the bodyweight. Visit https://www.epilase.com.au/pricing/promotions/ for laser deals.
Regular Skincare
In order to have the perfect skin on her big day, the bride must take care of her skin from a very long time. Cleansing is necessary because it makes the face clean from dirt and grease and it clears the pores. It must be followed with toning and moisturizing in order to tighten the pores and keep the skin soft and supple. It is also important that the face is regularly exfoliated according to the skin type. The bride to be can also get monthly facial spa treatments as an extra measure.
Professional and Home Treatment
In case the skin is affected by too much acne or spots it is best if the girl opts for professional help like youngblood mineral makeup in order to get a clear skin that is free from spots and rashes. The treatment must be done at least months prior to the wedding in order to look the best on the wedding day. She must also continue home treatments by using homemade face packs with fresh fruits or vegetables.
Hair Removal
It is not wise to shave or wax frequently before the big day as it might cause razor cuts or burns on the skin. Therefore it must be done in a slow manner without harming the skin. The bride can also opt for laser hair removal since it is known to be a successful method of hair removal and the results are permanent.
Relax
It is important that the bride stays relaxed and chill on the days prior. She can spend time at the spa, meditate or even have a good sleep.